Tony Palevic 2008 Top Producer...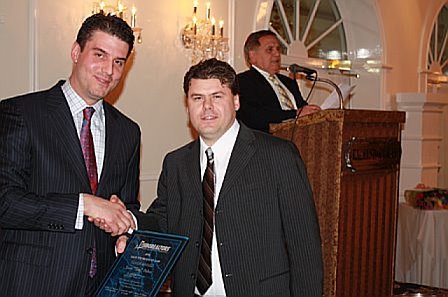 PALEVIC: 2008-2007-2006-2005& 2004 TOP-PRODUCING AGENT.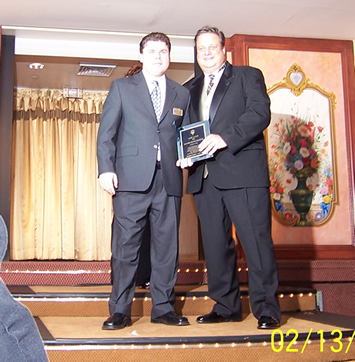 FEBRUARY/13/2008 AT RUSSO'S ON THE BAY, SUCURI "TONY" PALEVIC WAS NAMED AS THE ONE OF THE -2007-TOP-PRODUCING AGENT FROM MR.HENRY WEBER D IRECTOR OF RE/MAX REGIONAL .

 


FEBRUARY/15/2006 SUCURI "TONY" PALEVIC WAS NAMED WITH OUTSTANDING ACHIEVEMENT IN REAL ESTATE.TONY PALEVIC 2005 PLATINUM CLUB AWARD WINNERS

 

2005 TOP 100 INDIVIDUAL BY SALES VALUME

2005 TOP 100 INDIVIDUAL BY TRANSACTION.

SUCURI "TONY"PALEVIC (ON LEFT) AND MR. HENRY WEBER (ON THE RIGHT), RE/MAX REGIONAL DIRECTOR

"CLIENTS APPRECIATE THE RESPECT AND PROFESSIONALISM I OFFER THEM.  I TREAT EVERYONE LIKE A MEMBER OF MY OWN FAMILY, AND WITH EVERY CLIENT I ENCOUNTER DURING A REAL ESTATE TRANSACTION.  THAT'S THE MOST IMPORTANT MEASURE OF MY SUCCESS", SAID PALEVIC.

 

 

03/9/2006 . STATEN ISLAND BOARD OF REALTORS.INC, PROUDLY PRESENTS THE 2005 SIBOR TOP PRODUCER CLUB. SUCURI "TONY" PALEVIC WAS HONORED WITH THE GOLD AWARD WHICH PRESENTS THE HIGHEST ACHIEVEMENT FOR OUTSTANDING LISTING AND SALES PRODUCTIONS RESULTS. AWARD WAS PRESENTED FROM PRESIDENT OF MLS.
---